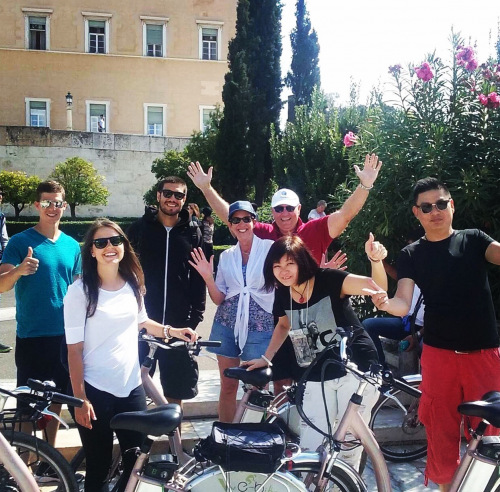 Looking for an original idea for your Corporate Teambuilding Event or companies gettogether?
Be sure this an unforgettable, fun and sociable way to do so....
A teambuilding event customized just for you and this biking tour is really it. Interactive gameplaying while enjoying the sites of Athens city center ancient and modern.
We have the experience in such events and together we can make sure you will have an original and unforgettable day. The people will interact and have a relaxing few hours on the e-bike.
As the bikes are electric you do not have to worrie about the different levels of fitness.
To make the ride even more interactive we can add a treasure hunt, a pick nick or some mezes in a nice local taverna.
Just send us your request form with the date you have in mind and the size of the group and we will send you ideas and a price for your event.