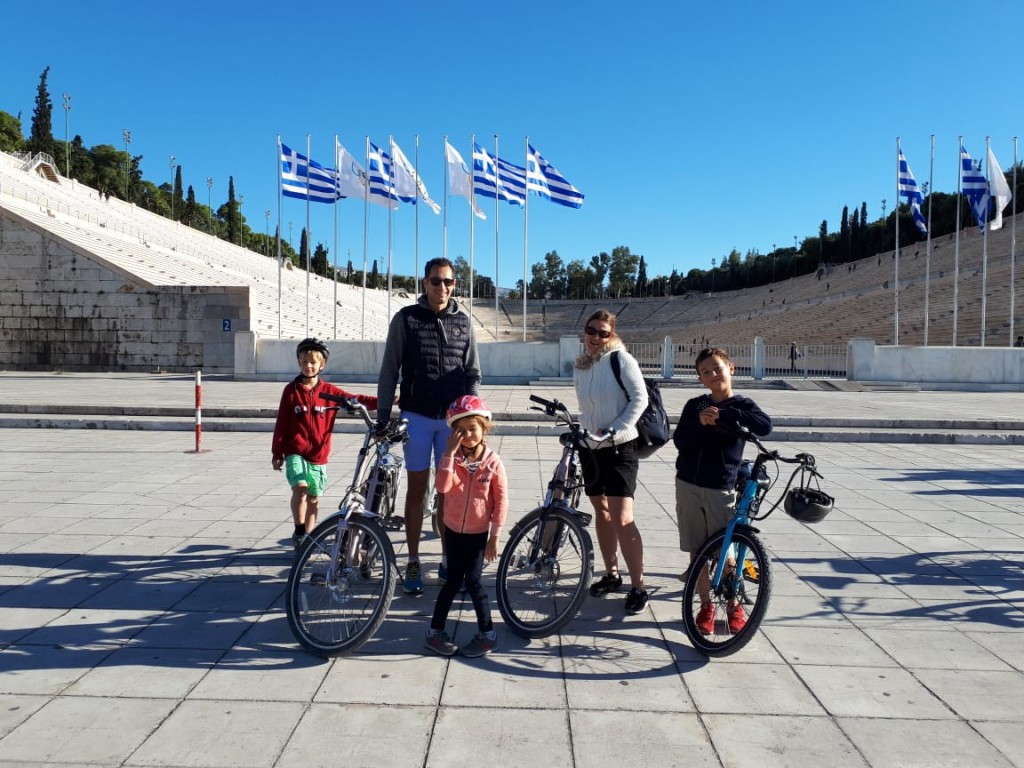 At some little extra costs the following tours, Historic Athens Views of the city on E-Bike, "Sight Sea" Coastline on E-Bike', After Sunset Highlights on E-Bike, & "Urban Life and Street Art" tour on E-Bike can be done privately for your family or group.
Whether you are a family looking to move at your own pace, or a group of friends that would like to be just between them this is the way to do it.
If you book as a private tour with us we will make sure we deliver exactly what you need so that you have a fun and safe bike adventure with us.

The private tour costs for the regular fixed tours is 10€ extra per person. Please precise which tour you are interested in in the notes
If again you are looking for a more tailor made program, just ask us and we can together discuss the options according to your wishes. For tailor made programs the costs are subject to the duration of the tour and number of people in your group.Just send us your request form and we will be happy to send you a quotation.
We have a multilingual crew so let us know your preferred language and we will try and arrange it for you.