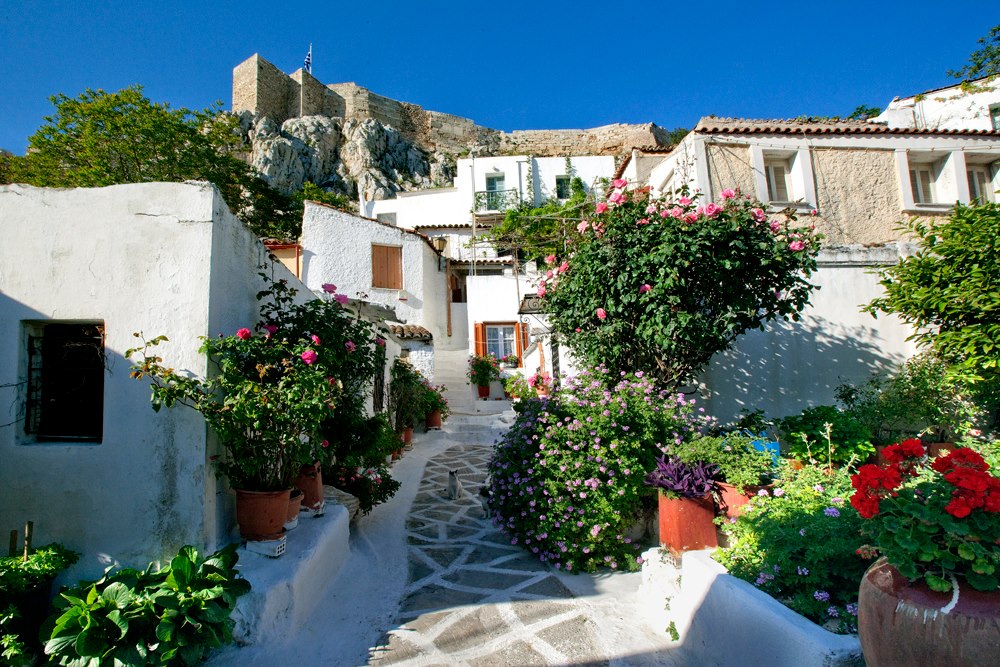 If you're not much of a biker, we can still help you discover Athens but on foot. We take you to the bustle of a Mediterranean vegetables- and fishmarket. A few steps ahead, in the peaceful Anafiotika neighbourhood, one can imagine to live on an island. From the historical Pnyx area you will have a splendid view on the Acropolis, and you can burn a candle in one of the beautiful little churches that we will visit. These are the fixed elements of the tour; in addition you will, depending on the circumstances, national holidays ,events and the desires of the group, discover Psiri area, the trendy Gazi district, some remains of the ancient citywall, the national gardens, the changing of the guard, the mondaine Kolonaki, the Lycavittos hill, or one of the many other sights of Athens.
During the tour you receive information about ancient and modern Athens, you can literally taste some Greek specialities ,and meet interesting local people. In this way you get to know the true Athens.
Of course we pause on one of the many terraces to take a break and perhaps enjoy a delicious Greek ice coffee.
Daily from Monday till Saturday from 09.00 o'clock
Starting point: Monastiraki square(centre)
The price for an about 3 hours walk is 25 € (children under 14 € 15,-) included coffee with sweets and English speaking guide (upon request also Dutch, German, Italian, French and Spanish speaking guide available)